Dream Home Finder Program
---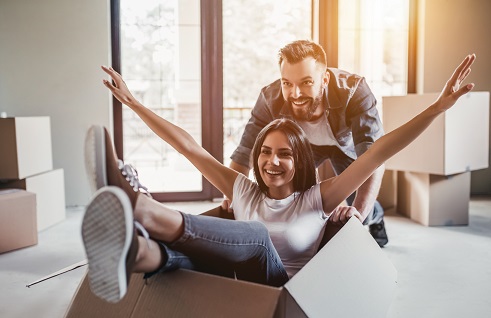 For the past six years I've made sure to do everything I can to make sure my clients have the best chance at purchasing homes they like, as soon as they hit the market.
Unfortunately, that just isn't always enough!
In Utah, finding a home can be difficult. When a nice home hits the market, it sells quickly, and usually sells above asking price. Even if your real estate agent does everything right, you still might miss out on a home you really liked. Oftentimes it takes weeks before ANYTHING you like even shows up on the market again.
The Dream Home Finder Program is next level.
What we do, is spend thousands of dollars to find OFF-MARKET listings for our clients.
How does the Dream Home Finder program work?
REALLY well, actually. Thank you for asking :-) Here are the steps of the program:
1. You tells us where you want to buy, how much you want to spend, and what you need/want in a house.
2. We find every house in your specified area that matches your criteria.
3. We market to every single home-owner (face to face, digital, and paper marketing) asking if they would be interested in selling to a motivated buyer.
4. We preview all homes that respond, making sure it truly fits what our clients need.
5. If the home passes our pre-screening process, we invite you to see home.
6. If you are interested, we negotiate terms with the seller!
Benefits of the Dream Home Finder program?
Inventory- At any time, there may be anywhere from zero to ten homes on the market that match your criteria. Ultimately, it is common for some people to not have interest in anything that's ON THE MARKET. However, if we look at homes that are OFF-Market, there are likely hundreds of homes that you would be happy with. That's why it works, there are often homeowners thinking about selling but who haven't made that next step yet of listing their home. We want to beat the competition!
Lack of competition- Here's the kicker! When we find homeowners before their home hits the market,
Homeowners love this type of sale, we can offer them some excellent incentives.

They don't have to prepare and stage the home for photos or for showings.
They don't have to take the kids and pet out of the house every day for potential buyers who may or may not even show up.
We can give them ample time to get ready to move.

You're not losing ANYTHING- We aren't putting all of our eggs in one basket here. We are still doing EVERYTHING every other realtor out there does with homes on the market. We set you up on an alert system so you know the MOMENT a new listing hits the market. We're available to show you properties ASAP, so there's no delay in putting in a potential offer. We have all the tips and tricks for helping your offer get accepted over the competition. We do ALL of that, plus putting in the extra money and time to go above and beyond, at no extra cost.
If this program is something that you might be interested in, fill out the form below so we can get in touch and answer any questions you may have.